This post may contain affiliate links, we may receive a commission if you make a purchase using these links. As an Amazon Associate I earn from qualifying purchases.
Hey guys! It's me, VaderFan2187, back again with another post! Today I'll be taking a look at all of the 2018 Ninjago LEGO Sons of Garmadon sets and ranking them from my least favorite to favorite. Bear in mind this is my own ranking and yours may (or almost definitely will) differ. Let's jump right in!
#6: 70640 S.O.G. Headquarters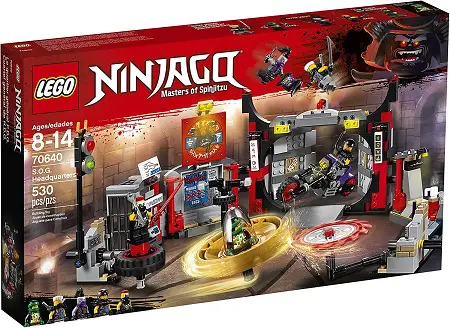 My least favorite set from the LEGO Sons of Garmadon subtheme is 70640 S.O.G. Headquarters. It shows the interior of the base of the Sons of Garmadon gang. It's meant to be used with the included Spinjitzu Lloyd spinner, and you're supposed to use him to destroy the base and reclaim the purple Oni Mask. However, the play features don't really work very well due to the recklessness of the spinner, especially the Oni Mask dropping feature.
The minifigure selection is okay but not great – I don't like the Spinjitzu suits so Lloyd doesn't appeal to me, Ultraviolet is fine, the two gang members are filler, and Snake Jaguar is mediocre (since he's not accurate anyway). The value is, strictly speaking, okay, but the builds lack depth and on the whole it's not a very satisfying set.
#5: 70642 Killow vs Samurai X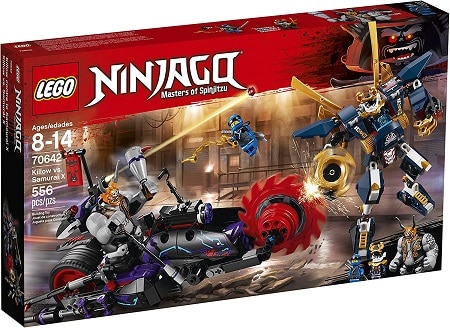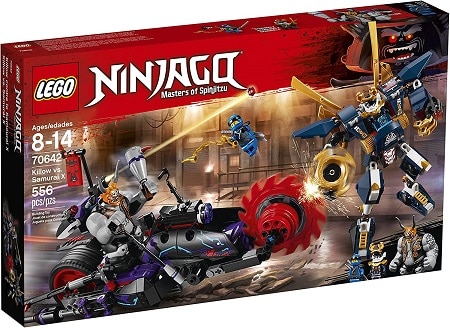 Next up is 70642 Killow vs. Samurai X. It does come with some really nice Jay and Killow figures, and the Killow bike itself is very intimidating and looks great, but the Samurai X minifigure doesn't have deep enough printing, which makes it look very faded. The Samurai X mech is also not very poseable, and has odd proportions with the short arms.
#4: 70639 Street Race of Snake Jaguar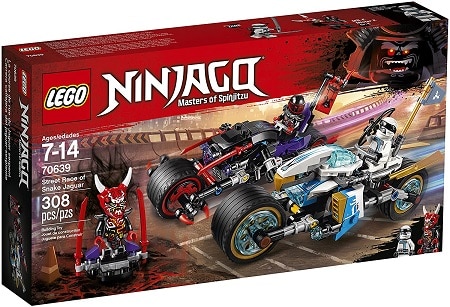 Next up is the LEGO Sons of Garmadon set, Street Race of Snake Jaguar. It has two motorbikes and two minifigures (Zane and Mr. E), and comes with the Mask of Vengeance.
It depicts the time Zane chases after the Sons of Garmadon in an attempt to find out the leader of the gang. While I do like the minifigures included, only two being included is too few. The bikes themselves are also just mediocre, and their size doesn't really justify the price either.
#3: 70638 Katana V11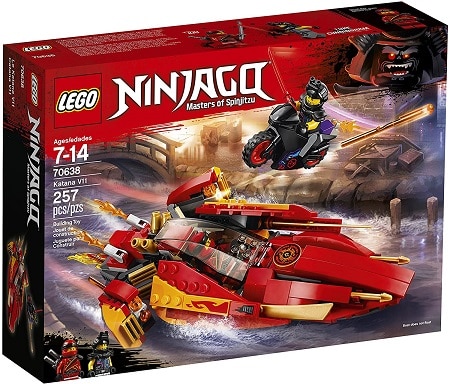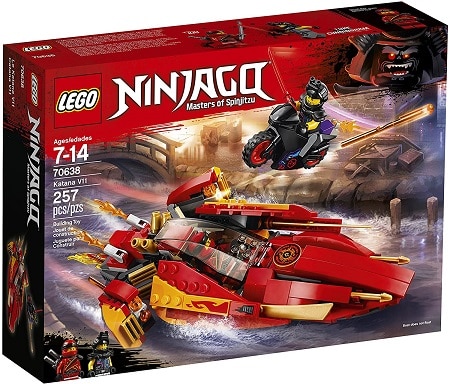 Coming in at number three is the LEGO 70638 Katana V11 set. It's a decent little boat with some features like weapon storage and swing-out missile pods. However, I feel the nose of the boat looks a little ugly.
It's also the only LEGO Sons of Garmadon set without an Oni mask, which is also a little bit disappointing.
#2: 70641 Ninja Nightcrawler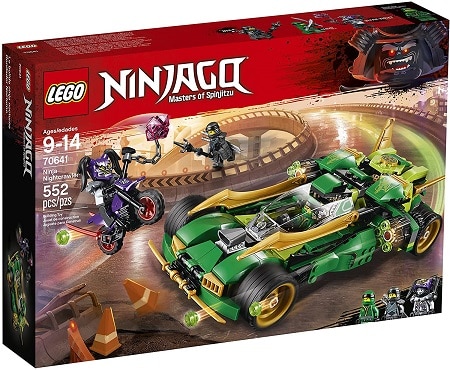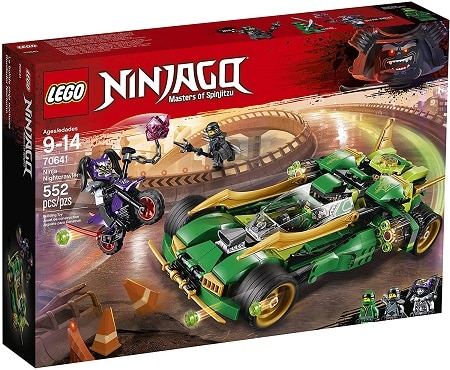 My second favorite LEGO Ninjago: Sons of Garmadon set is 70641 Ninja Nightcrawler. This vehicle appeared in the first Sons of Garmadon sneak peek, and when I saw it I thought "Man, that'd be an awesome set – LEGO would probably make a set out of that." And sure enough, LEGO did.
This vehicle looks pretty neat (though not 100% accurate), and is very sizeable for a LEGO car. It has a nice green and gold coloring, along with a pretty cool rapid stud shooter play function that fires off the studs when the vehicles drive. The three minifigures included – Lloyd, Nya (exclusive), and Ultraviolet (with an Oni Mask) are nice too.
#1: 70643 Temple of Resurrection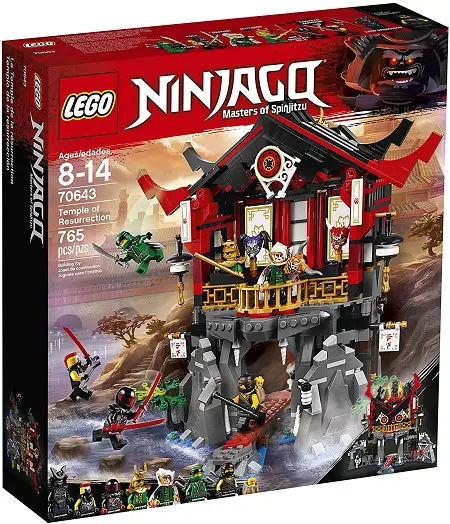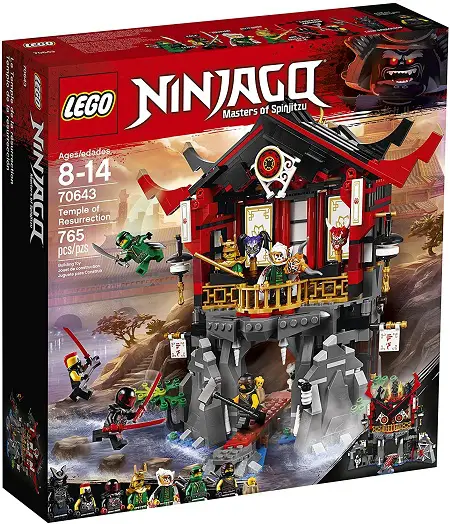 In my opinion, the best of the LEGO Sons of Garmadon sets is the Temple of Resurrection (70643). It has a really fabulous color scheme – the red, white, black, grey, and touches of gold just go so well together.
It also includes all three Oni masks, which is a big plus. The minifigure selection is good too, with Lloyd, an exclusive Cole, Cole Jr, Harumi, Hutchins, Garmadon, Mr. E, and Chopper Maroon (the only filler figure) is neat. That said, the box is half empty which is very annoying.
That's it for my ranking! Thanks a lot for reading – do leave your ranking (and any feedback if you have some) in the comments section below! 🙂