We are an independent LEGO fan website, which has been created as a hub for LEGO fans around the globe who want to catch up on all the latest news and announcements.
We will also be publishing set reviews, detailed guides, and much more!
Meet The Team
Sarah Holmes
I'm Sarah, and I work as a Design & Technology teacher and freelance writer. I absolutely love LEGO.
When I was younger, I loved nothing more than tipping out a huge box of mixed bricks and mats and letting my imagination run wild. As I grew up and jobs began to get in the way of my creativity, I am once again drawn to LEGO and its calming creativity.
My current favourite sets are the Botanical Collection. Not only are they beautiful additions to my home, but the pieces are all made from plant-based plastics, which speaks to me as a DT teacher.
Lewis Jackson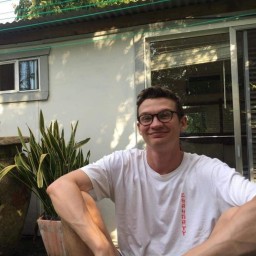 Hi I'm Lewis, my day job is in the NHS but I'm a freelance writer on the side. I'm based in London but originally from Nottingham.
LEGO is something that's very nostalgic for me, as I was a big collector of LEGO and Bionicle sets as a child. As a teenager I really enjoyed the LEGO video games, especially the Star Wars and Indiana Jones versions.
These days my favourite LEGO sets are the larger scale ones, like the Millenium Falcon set, as well as the world landmark sets as I am also a keen traveller.
Owner Information
Ninjabrick.com is a trading name of the company Hopnetic Limited, registered in England.
Company number: 12564062.
Registered office address: 1st Floor, Unit 12 Compass Point, Ensign Way, Hamble, Southampton, Hampshire, England, SO31 4RA.
Affiliate Disclosure
Ninjabrick.com is a participant in the Amazon Services LLC Associates Program, an affiliate advertising program designed to provide a means for us to earn fees by linking to Amazon.com and affiliated sites. As an Amazon Associate I earn from qualifying purchases.
Contact Us
We welcome feedback on the latest news and announcements in the comments section of articles.
Please use the contact page if you would like to get in touch with a member of our team.