This post may contain affiliate links, we may receive a commission if you make a purchase using these links. As an Amazon Associate I earn from qualifying purchases.
The LEGO Harry Potter Advent Calendar 2021 (#76390) has been unveiled by LEGO, with this year's set focusing on some of the iconic scenes that show Harry's journey from the Muggle world to his first term at Hogwarts.
Harry Potter LEGO Advent Calendar 2021 Details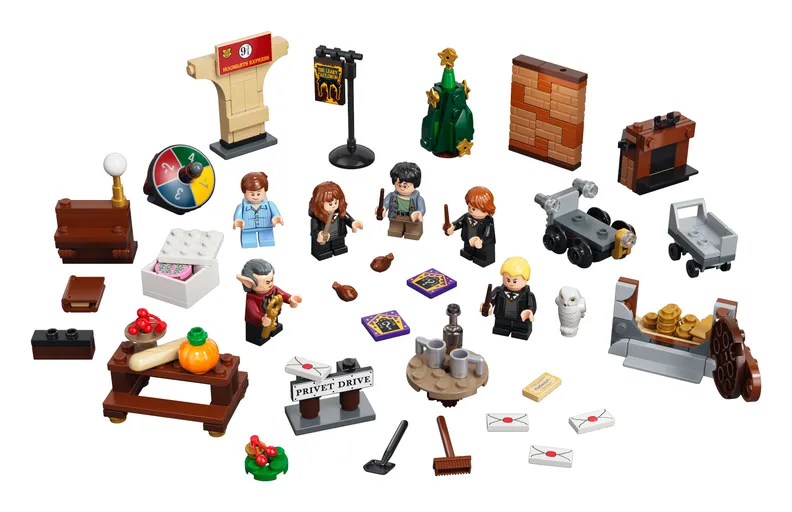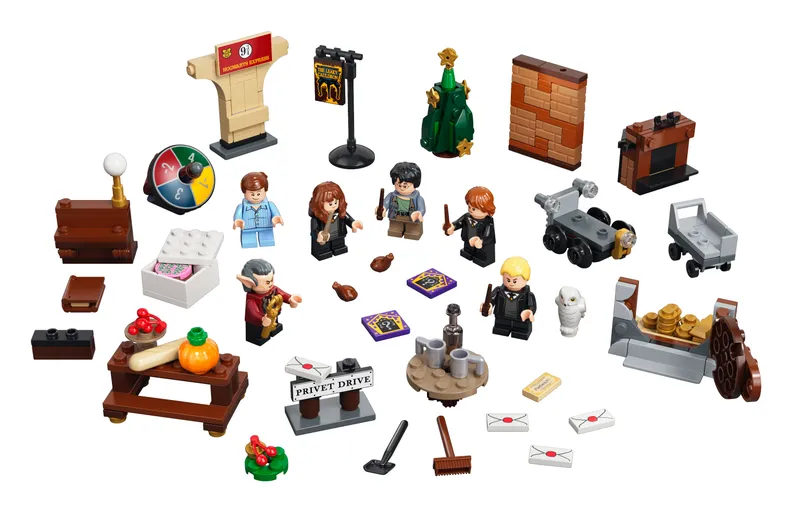 The calendar contains 274 pieces in total, with 24 daily builds marking the build up to Christmas. It will be priced at US $39.99 or £24.99.
The set includes six mini figures of the main characters Harry, Ron and Hermione, as well as well as figures of Draco Malfoy, Griphook and Dudley Dursley. There are several accessories and mini builds also included which when put together represent some of the locations from before and during Harry's first term at Hogwarts.

New prints include a Harry's Birthday Cake and a ticket for the Hogwarts Express. There are also two random collectible Wizard Card tiles included in the 2021 Calendar.
New Additions to the Harry Potter Advent Calendar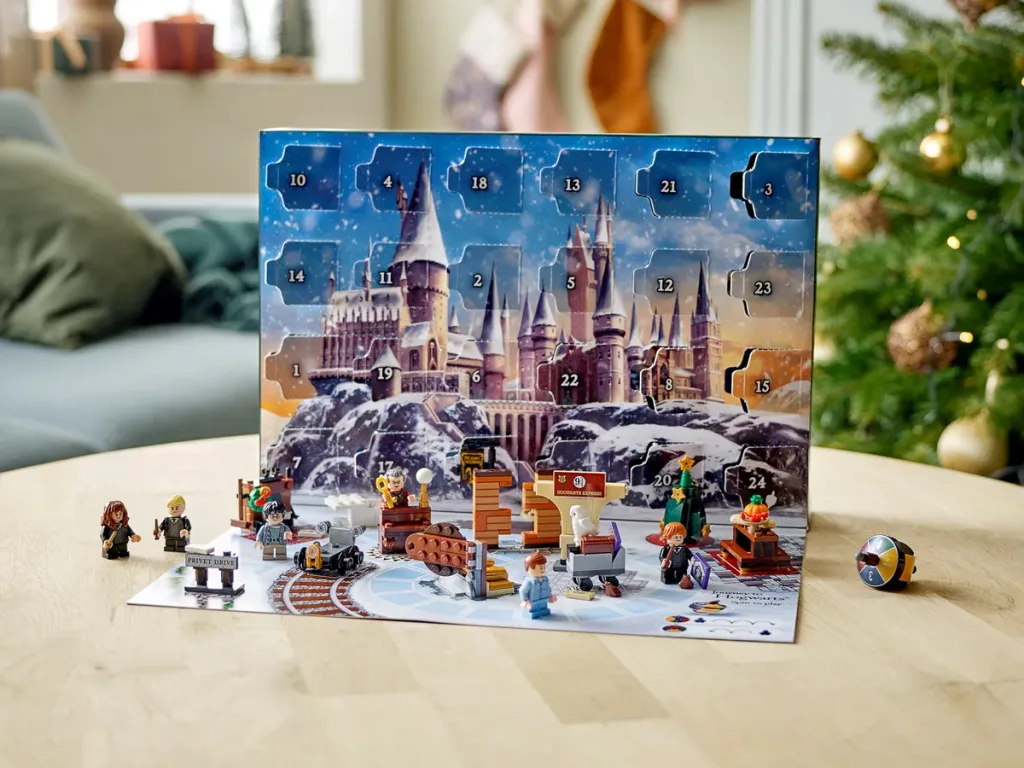 LEGO have added a new interactive feature for this year's Harry Potter Advent Calendar in the form of a built in board game with the calendar. The mini figures are used as the game pieces, and builds of locations such as Gringotts Vault, the Leaky Cauldron and Platform 9 and 3/4 all have positions on the board to create the game set. There is a spinner behind the last advent door which is used to play the game.
Comparisons to Previous LEGO Harry Potter Calendars
Looking at the new calendar in comparison to the Harry Potter Advent Calendar 2020, this years has more of a general Harry Potter theme, whilst last year's calendar was based around a more festive theme from the films, the Hogwarts Yule Ball.
The original LEGO Harry Potter Calendar was released in 2019, and features figures of the main characters in Christmas outfits. It also contains builds to create a Christmas dinner and other festive decorations.
This year's calendar doesn't have as much of a festive focus, but still contains a tree and couple of other Christmas based pieces to link into the festive season.
Fan Reception
Opinion on the 2021 Harry Potter LEGO calendar has been mixed with some fans feeling a little shortchanged, as the set contains 1 less mini figure and roughly 60 less total pieces than the previous year.
On the other hand, 4 of the mini figures are exclusive and the two Wizard Card tiles offer collectors a chance to compete the set of 16, so there are definitely positives to be found in this years LEGO Harry Potter calendar.
You can get your hands on the calendar when it is released on September 1st.