This post may contain affiliate links, we may receive a commission if you make a purchase using these links. As an Amazon Associate I earn from qualifying purchases.
With the LEGO Minifigures Series 21 released in January 2021, VIDIYO Bandmates Series 1 in March 2021, and Looney Tunes in April 2021, we can now turn our attention to the upcoming series 22, predicted to be released in January, 2022.
71031 is rumored to be the Marvel Collectible Minifigures Series, based on some of the Marvel Disney+ shows. Therefore, the LEGO Minifigures Series 22 may be set number 71032.
Similar to the party theme of Series 18 when LEGO celebrated the 40th anniversary of the minifigure, Series 22 may also be a celebratory theme.
The company was founded on 10 August 1932, so the year 2022 will be the 90th anniversary. We're guessing that Series 22 will be another celebration!
LEGO CMF Series 22 (71032) Discussion & Rumors
The main talking points around the LEGO CMF 22 appear to be whether the series will have blind boxes or bling bags, the number of minifigures (12 or 16?), the release date and the potential theme.
1. Blind Boxes or Blind Bags?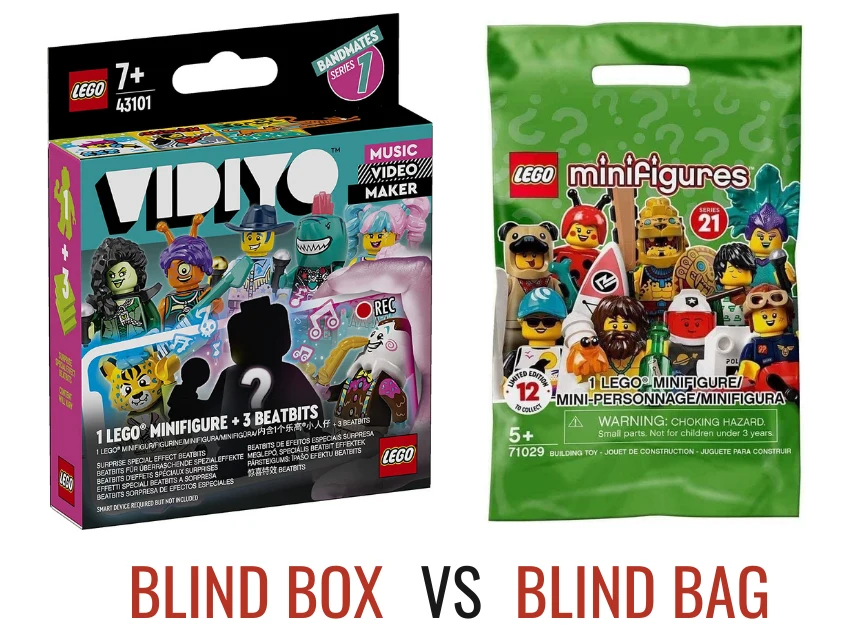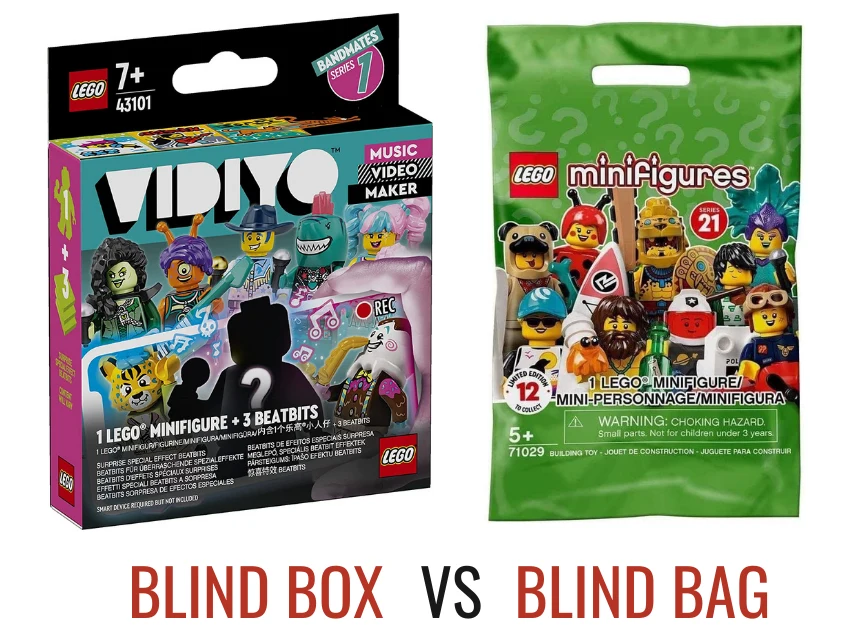 Boxes, as can be seen in the Bandmates series 1 (left), can't be touched to find out what minifig you are getting. On the other hand, blind bags as shown in Series 21 (right), can be felt to predict the minifigure inside. Bags also offer more accurate weights.
Brothers-brick.com released a feel guide for Series 21, check it out!
The community started speculating that LEGO had moved to blind boxes after the March release of VIDIYO Bandmates Series 1, but Looney Tunes, released in April, 2021, included blind bags again.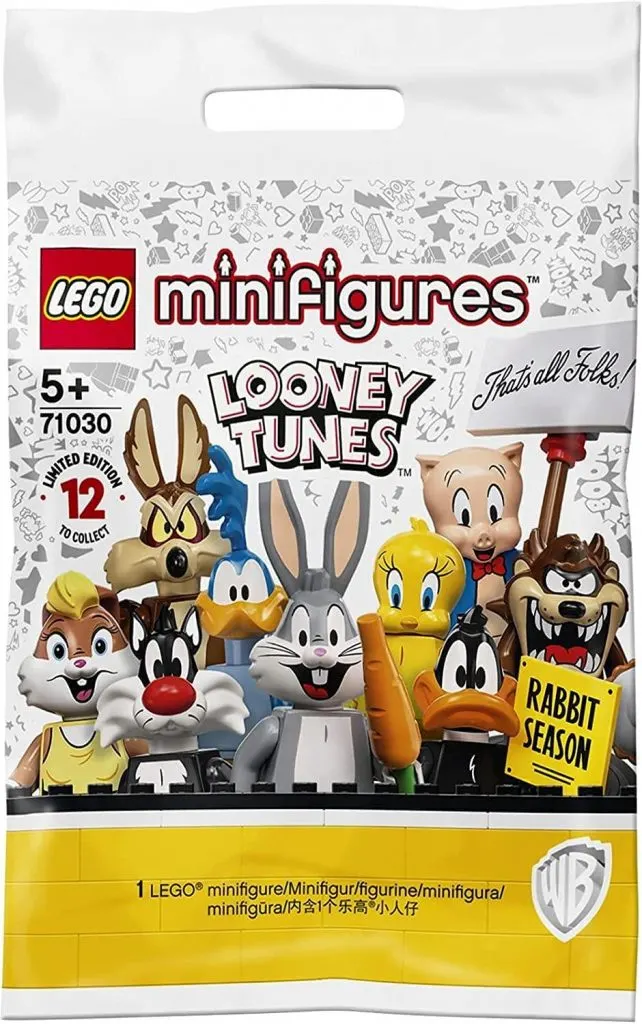 Since Looney Tunes are foil bags, we can assume that the Marvel CMF and Series 22 will be blind bags too. It will be interesting to see what happens for Marvel!
Do you prefer boxes or bags? Let us know!
2. 12 or 16 Minifigures to Complete Series 22?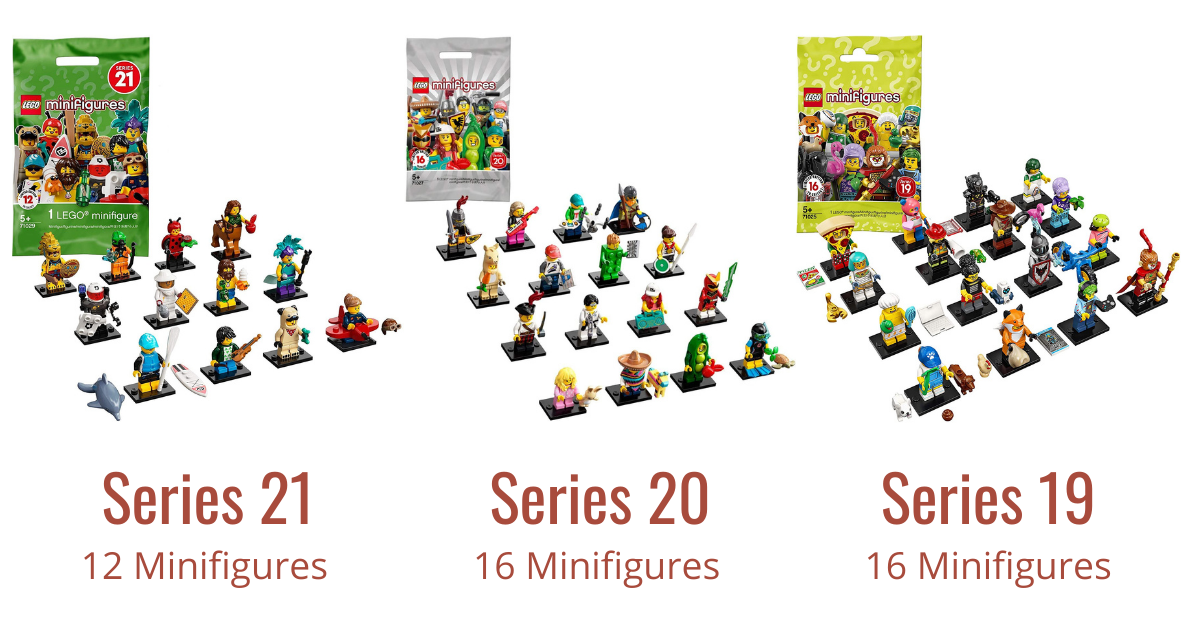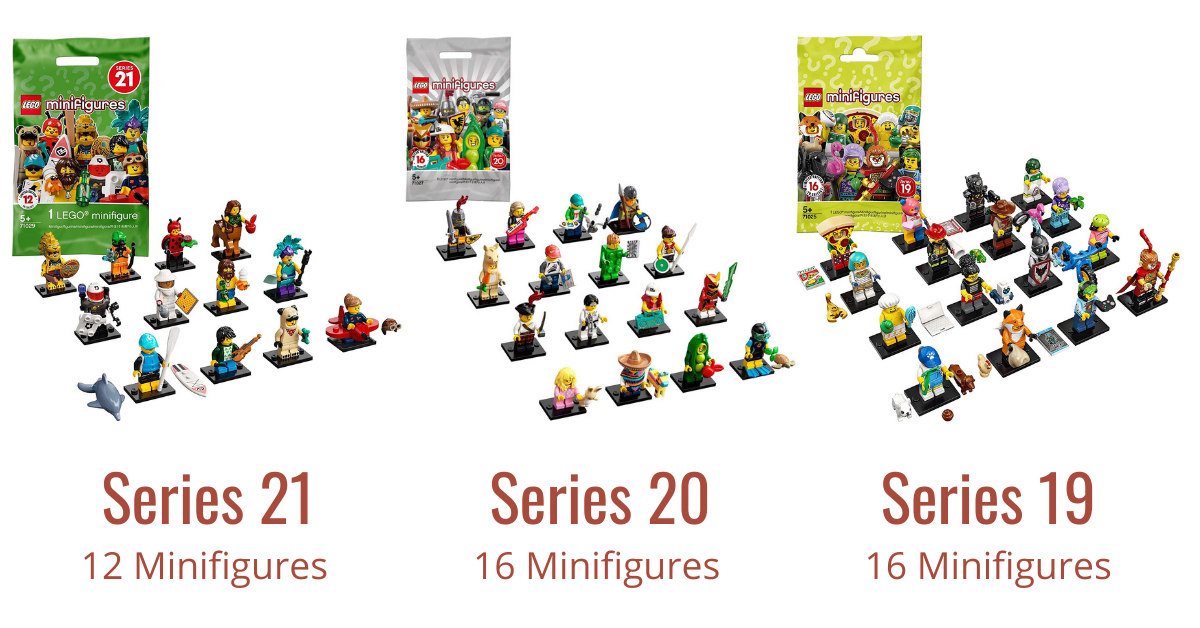 In a change that suprised many, Series 21 included 12 minifigures, instead of the usual 16 (as shown above in Series 20 and 19 above).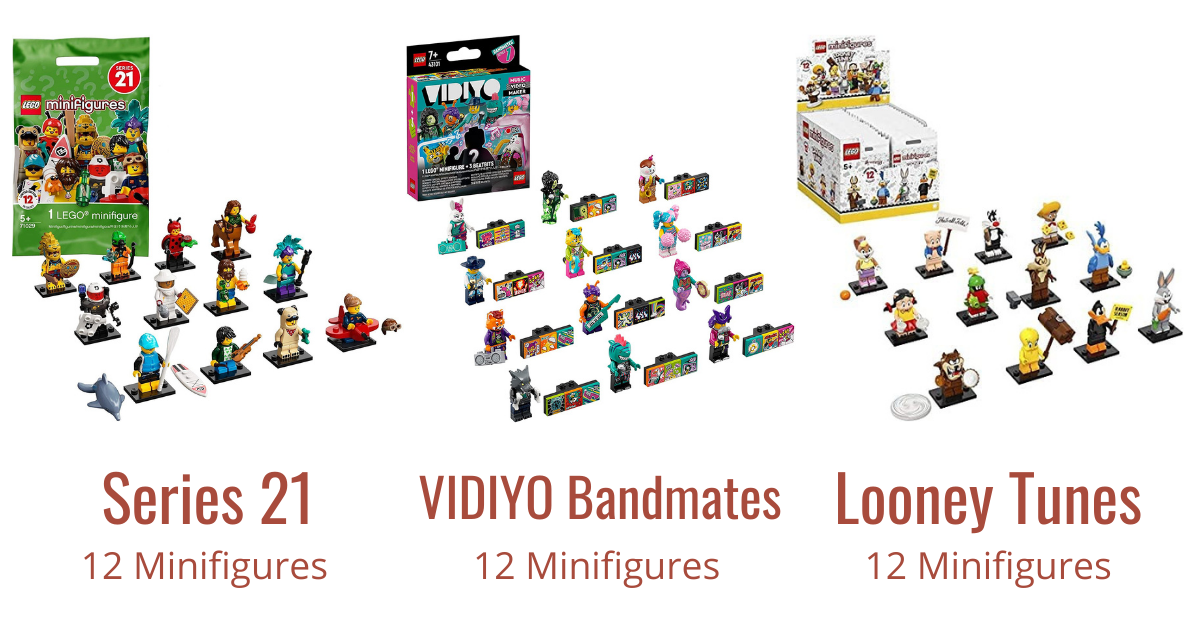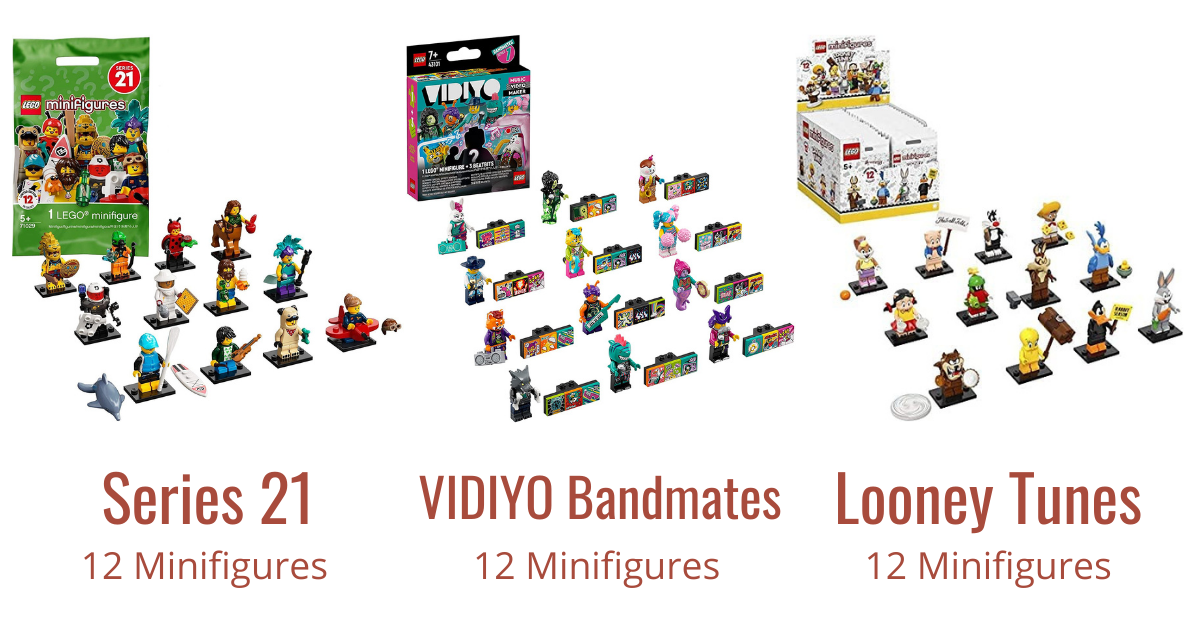 VIDIYO Bandmates and Looney Tunes shown above also included 12 minifigures, so will this be the new format moving forward? Only time will tell.
Let us know what you prefer in the comments!
3. LEGO Minifigures Series 22 Release Date Prediction
Looking at previous releases of the regular CMFs it is difficult to predict when Series 22 will release, but we're going for 1st January, 2022.
Series 21 – released 1st January, 2021
Series 20 – 29th April, 2020
Series 19 – 1st September, 2019
Series 18 – 1st April, 2018
If we had to guess this release around others in 2022;
Series 22 – January, 2022.
Disney Series 3 or Harry Potter Series 3? – April / May, 2022.
A new licensed series – September, 2022.
What are your predicted releases?
4. LEGO CMF 22 Potential Theme
Previously, we mentioned LEGO's 90th anniversary. Given that Series 18 was a party theme for the 40th anniversary of the minifigure, we may see another party theme for Series 22.
Could we get another set of costumes, similar to Series 18 below?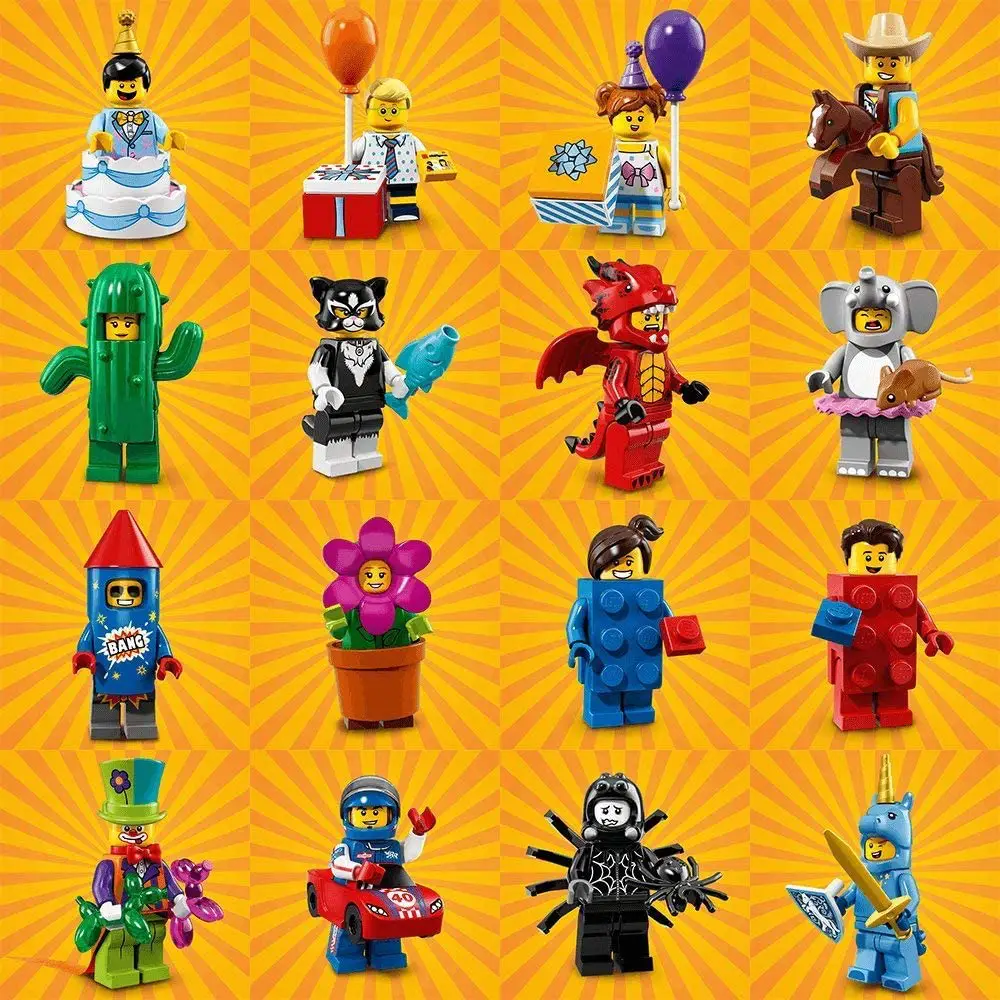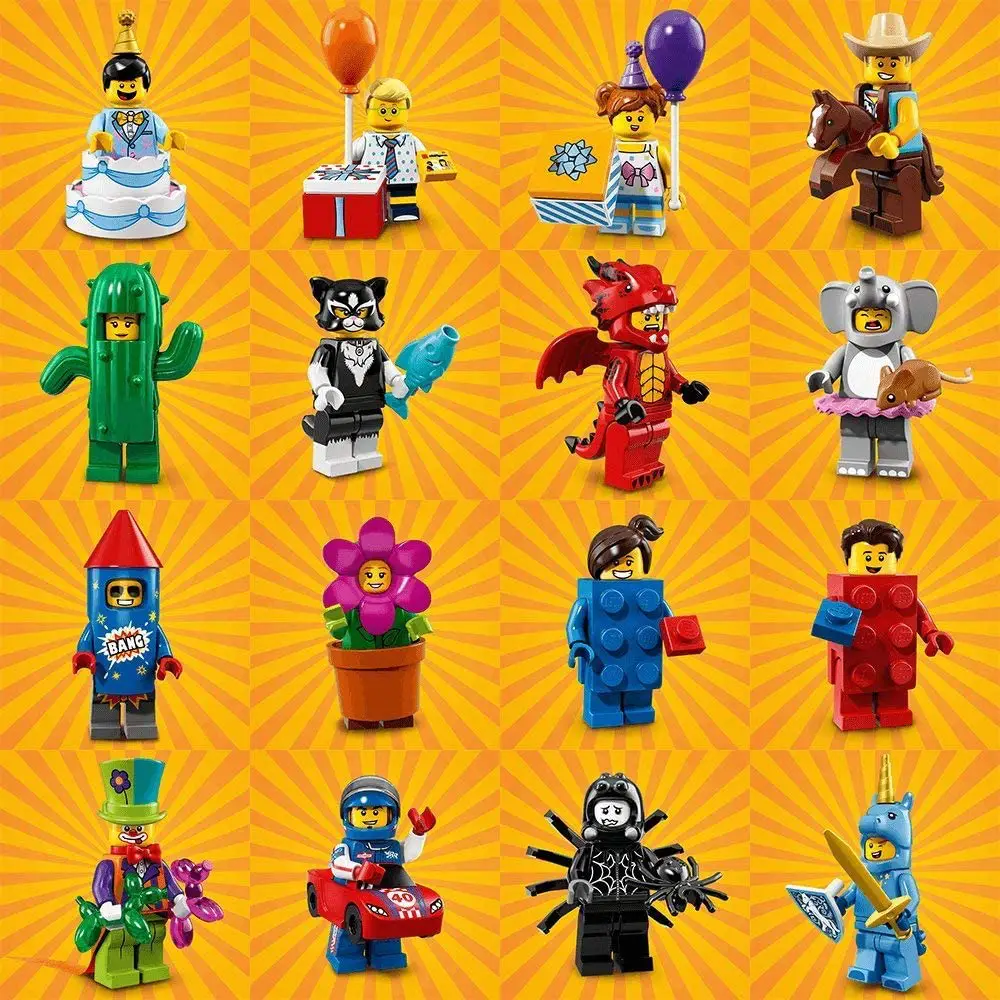 LEGO Minifigures Series 22 Wishlist
After looking through Eurobricks, the community are starting to post their wishlists.
One user wanted something more creative for a new potential anniversary series, instead of a whole series of customes.
Another wanted a Bionicle character (preferably Toa Mata Tahu) included in Series 22. This seemed to be a fans favorite, although another user doubted they will do this in a cmf, saying "While the figs in the CMFs are incredibly varied, for the most part they tend to follow a basic head-torso-legs construction like standard minifigures, with very few exceptions."
A few ideas for other licensed series;
Indiana Jones, Jurassic Park/World (although they would unlikely include dinosaurs, given space available in the blind bags).
We'd love to hear your thoughts on the LEGO Minifigures Series 22 (71032) and other potential licensed series. Let us know in the comments below!